Compass Telecommunications Ltd. • 14 Newton Road • Torquay • Devon • TQ2 5BZ • TEL 01803 215678
Our services cover • Devon • Cornwall • Somerset • Dorset
Contact Compass Telecommunications Ltd.

Phone us on 01803 21 5678 during office hours.



You can write to us at :
Compass Telecommunications Ltd
14 Newton Road
Torquay
Devon
TQ2 5BZ
Telephone Systems for your Business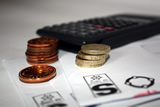 Telephone savings
There are substantial savings to be gained from designing a telephone system which is geared to meet your business needs.
Offering a wide range of telephone solutions for businesses large & small.