Compass Telecommunications Ltd. • 14 Newton Road • Torquay • Devon • TQ2 5BZ • TEL 01803 215678
Our services cover • Devon • Cornwall • Somerset • Dorset
Telephone Systems for your Business
Your business is unique, so are the demands that your business will require from a new telephone system.
Completing the form below will enable us to design the best telephone system to meet those demands. This will enable your business to go from stength to strength.
Telephone Enquiry Form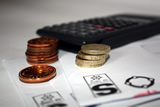 Telephone savings
There are substantial savings to be gained from designing a telephone system which is geared to meet your business needs.
Offering a wide range of telephone solutions for businesses large & small.